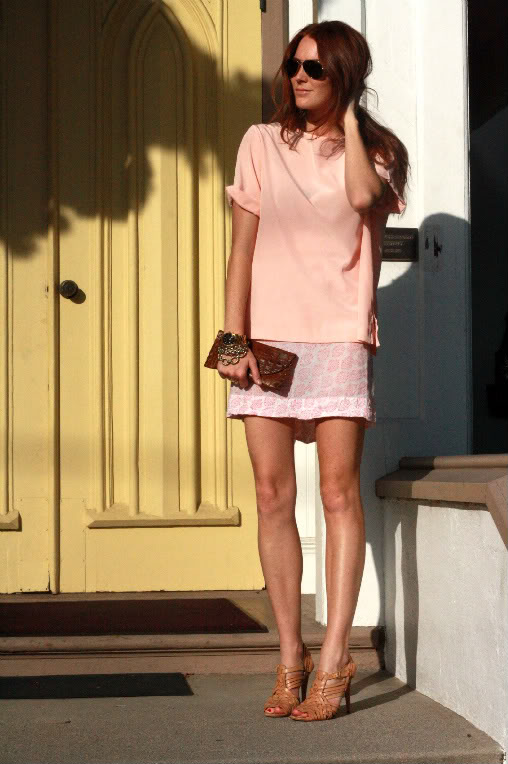 [ Vintage Silk Top, Vintage Patterned Slip Dress,
Emily Rosendahl
Wallet, Michael Kors Watch, Tory Burch Heels, J.Crew Bracelet, Vintage Snake Ring ]
This past weekend was definitely one that I will never forget. After months of waiting, helping my sister find clothes for her growing belly, a shower (see here), guessing names and buying lot's of baby clothes, I'm officially an Auntie as of yesterday. My incredibly adorable nephew, Sebastian, was born at 8:15 in the morning and he is quite possibly the cutest little thing I've ever laid eyes on. I can hardly wait to spend more time just staring at his sweet expressions. In honor of the recent time change (we're that much closer to Summer!), I slipped on this petal colored silk top yesterday that Lindsey scored at a thrift store.