Lately I've been letting my hair grow extra long and unruly. Since it has a natural wave I like to let it air dry and later touch up with a curling iron. But sometimes I just have to pull it back out of my face. Since wearing it in a high bun leaves a giant crease afterwards, I decided to try the side knot ponytail—a version of what I've seen in magazines and recently on a new favorite blog
Lark + Linen
. Here's a step by step to how I achieved the look.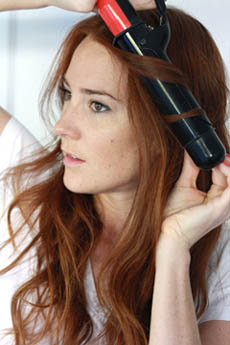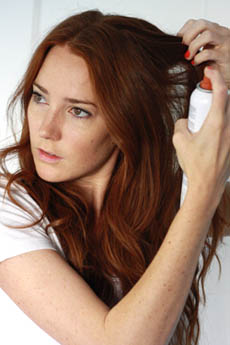 Step 1. Curl hair with a 2″ curling iron away from your face. Add body with dry shampoo—I love
Ojon's
because it smells amazing and isn't too heavy.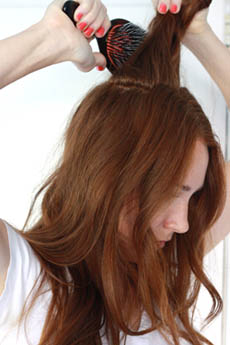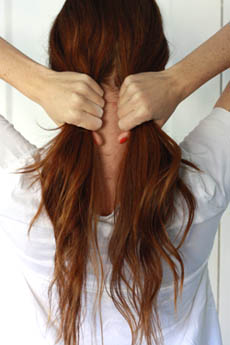 Step 2. Tease your hair right at the crown of your head for extra volume. Divide into two sections in the back.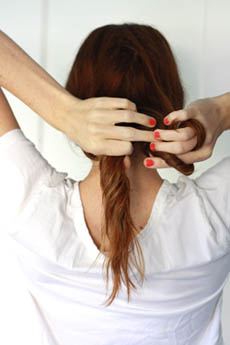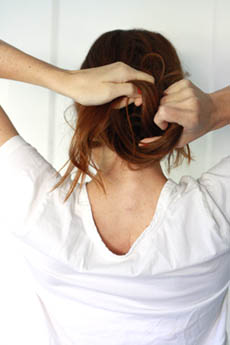 Step 3. Twist the sections towards each other and tie into a knot, securing with a hair tie underneath the knot.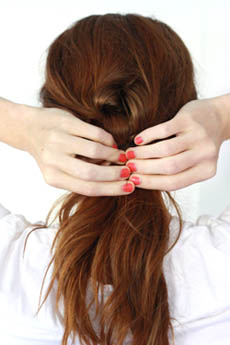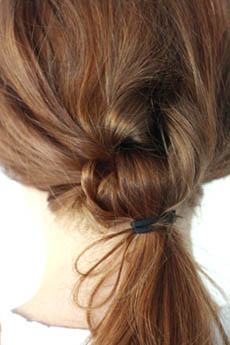 Step 4. Tighten the ponytail in an upward motion for extra body.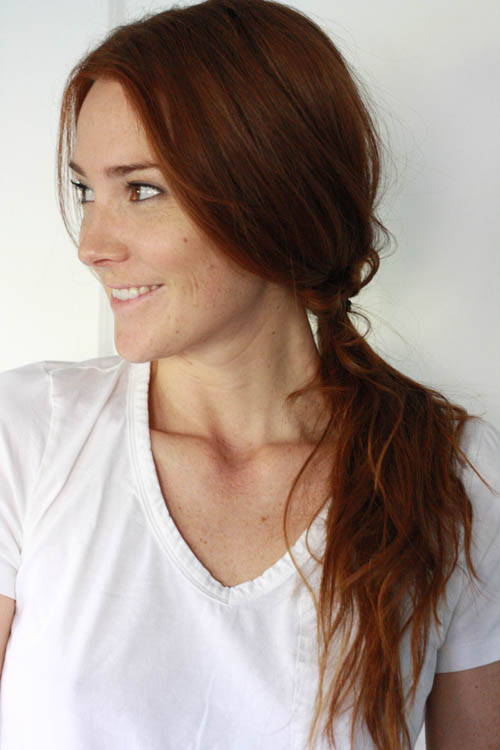 Step 5. I like to pull my pony to the side a bit with a few messy pieces in front.