Something I never leave the house without is one of my favorite elastic hair ties—seen 
here
 and 
here
. I love the thickness, knotted ends and soft material that never breaks my hair. Since some of you asked about the black ones I recently made, so I thought I'd share how incredibly easy and cost friendly they are to make on your own.
1: Pick up at least a few yards of stretchy elastic (3/4″ – 1″ thick) from your local craft store—or
here
.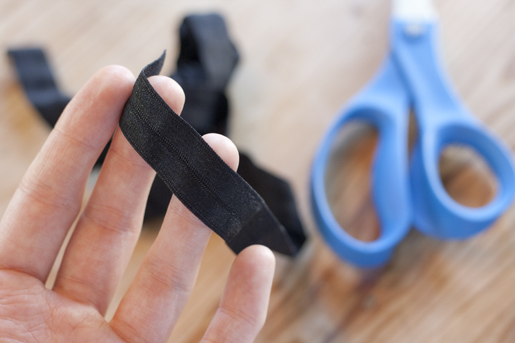 2. Cut strands that are 10″ long—this length works for my hair thickness but you may have to test out one and cut more or less.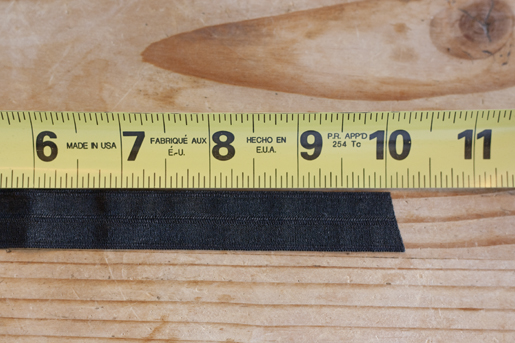 3. Fold the strand in half.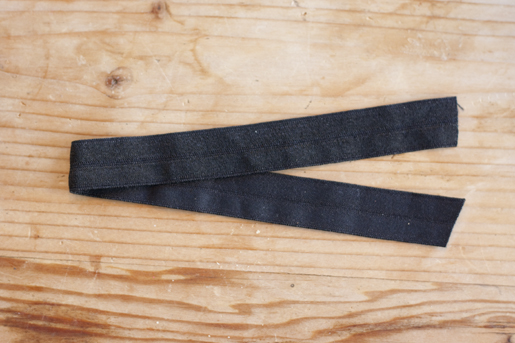 4. Make a loop, pull the ends through and tie a knot leaving 1″ of a tail at the end.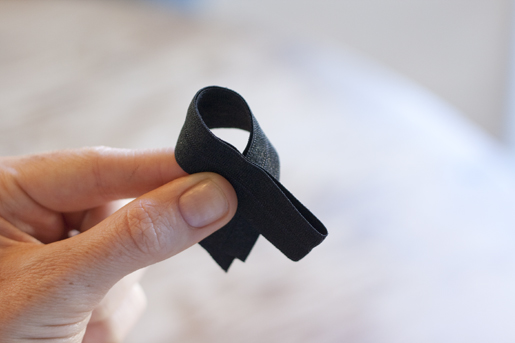 5. The end result. I like to keep a pretty bowl stocked with these on my dresser.