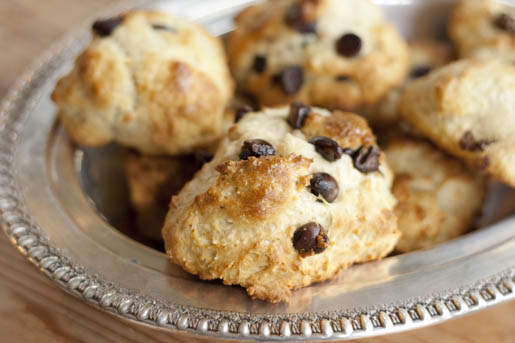 For my recent
impromptu tea party
I served homemade chocolate chip scones hot out of the oven. Since it was a rainy day, it was a perfect warm and cozy compliment to an indulgent spread. I'm not gonna lie though… the first batch was a total flop—possible baking soda mishap. But the second batch was just right, especially with some whipped cream and strawberry jam spread on top!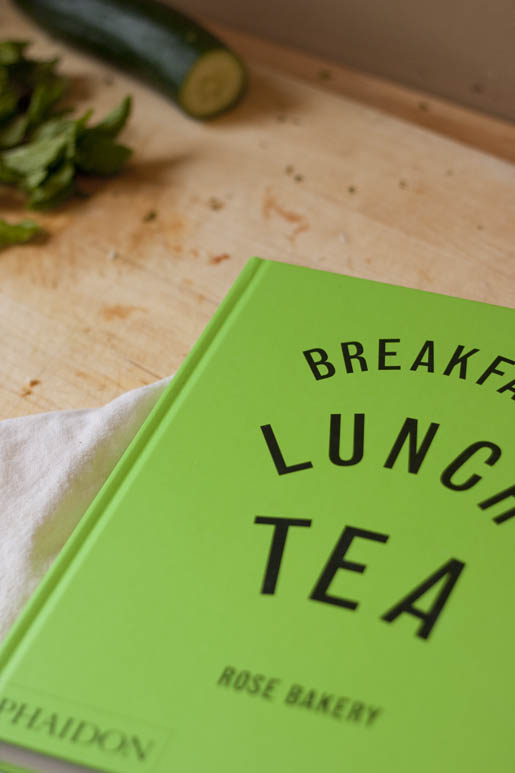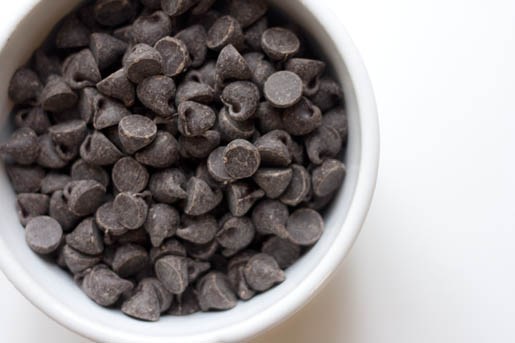 Semi-sweet chocolate chips.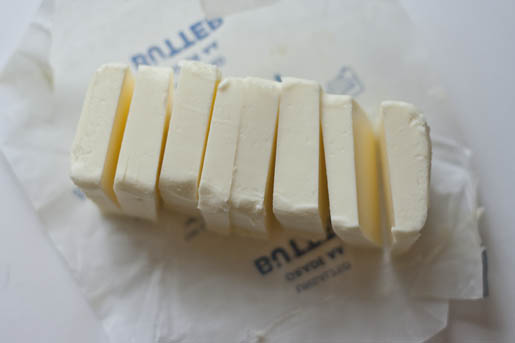 Always bake with unsalted butter.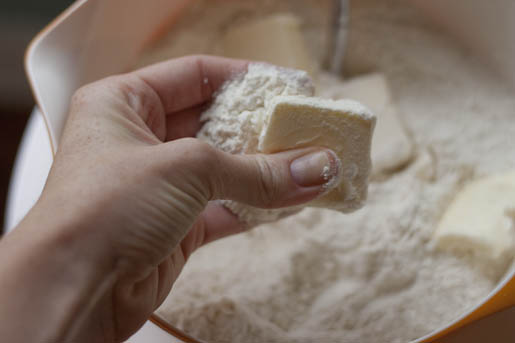 Mixing the butter and dry ingredients by hand.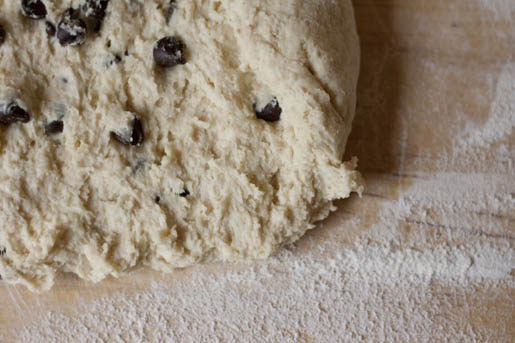 Rolling the dough out to a 1/4″ thick.
 On the Christmas list: these 
cookie cutters
 to make perfectly round scones.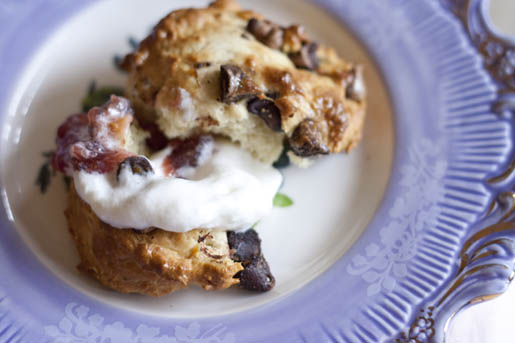 Chocolate Chip Scones:
3 1/2 cups plain flour
1 handful wholewheat
2 slightly heaped tablespoons baking powder
2 heaped tablespoons caster sugar
1 teaspoon salt
scant 1/2 cup unsalted butter cut into pieces
1 1/4 cups whole milk
1 egg beaten
butter, jam or whipped cream to serve
Preheat the oven to 400 ºF. Grease a baking tray with butter or use parchment paper. Sift the plain flour, add in the wholewheat. Mix in the baking powder, sugar and salt. Then with your fingers mix in the butter until the mixtures resembles fresh breadcrumbs. Make a well in the middle, pour in exactly 1 1/4 milk and use a fork to work in the dry ingredients around it. Finish mixing by hand but don't overwork. Mix in chocolate chips. Form a soft but firm dough—add milk if too dry, add flour if too wet. On a lightly floured surface, roll the dough into a solid shape (1 1/4 inches thick). Cut or separate into rounds and place on the cookie sheet. Glaze the tops with the beaten egg and bake 15 – 20 minutes until lightly golden. Serve warm with whipped cream and jam!