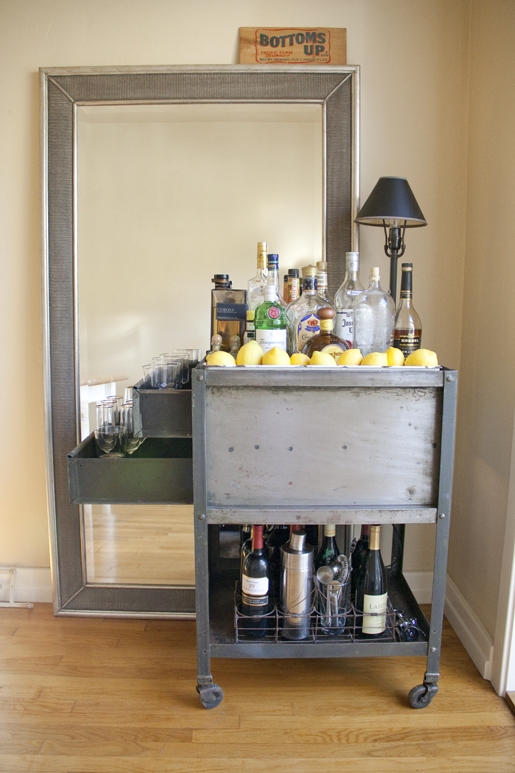 One thing the beau and I both decided we needed in our new home was a bar cart. Knowing that we wanted a vintage piece we hit the flea markets to hunt for one. After some negotiating, and indecisiveness on my part we went home with a steel side table from the 1930s. It wasn't until we were organizing our glasses and bottles on it that I realized it was perfect. Here's a peek at one of my favorite new additions to our home.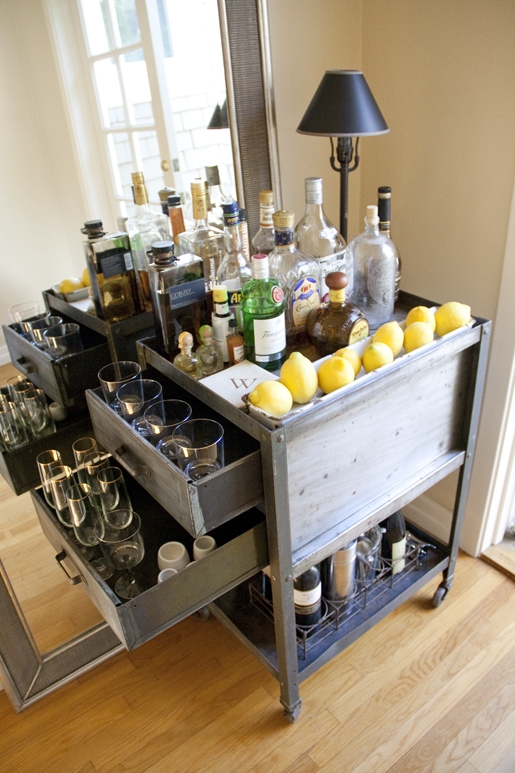 One thing I wanted with my bar cart was multi level storage, mission accomplished.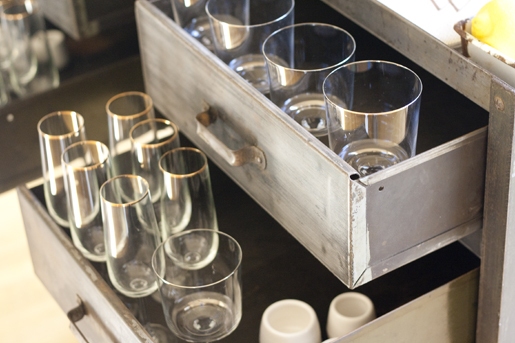 We pulled the drawers out to display our glasses.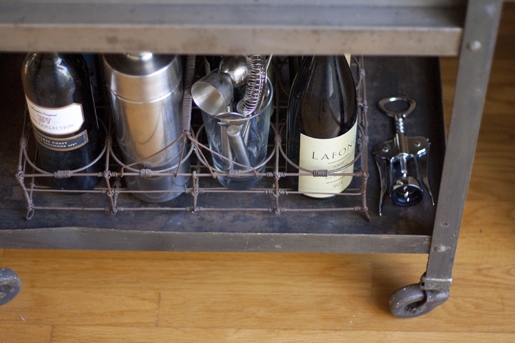 Wine and tools stored on the lower shelf.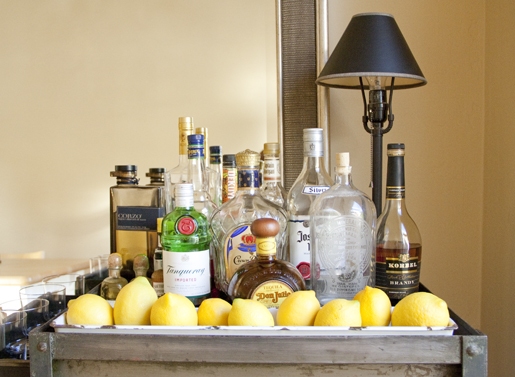 Lemons and a lamp brighten up the area.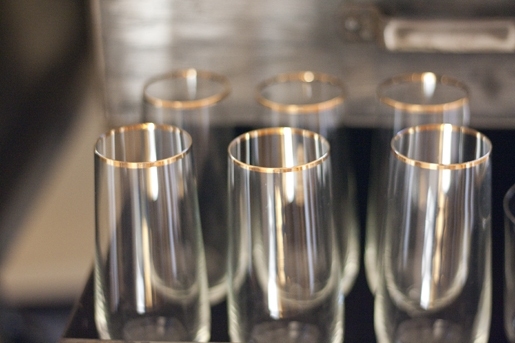 Gold rimmed champagne flutes—another recent vintage find.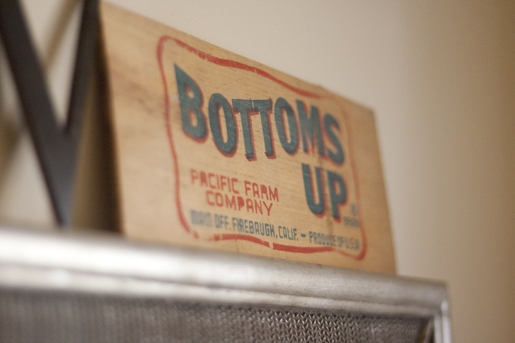 An old crate label that my grandfather gave me—too perfect for a bar.
Check out more bar cart inspiration on a pinterest board I created here.