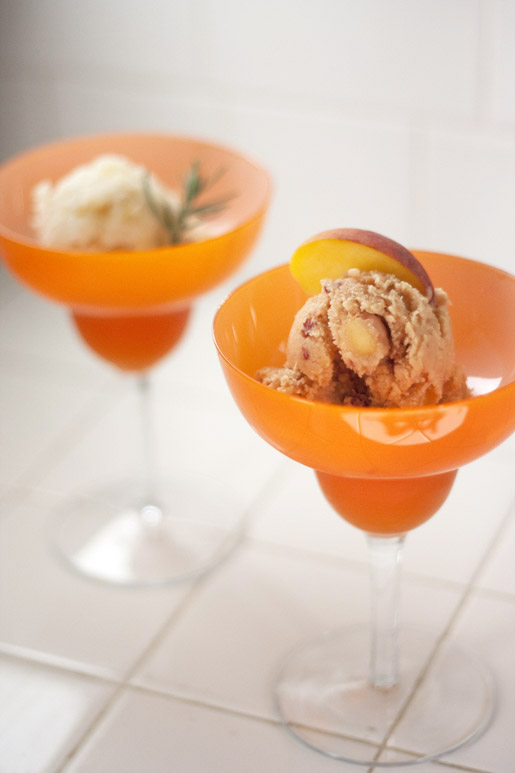 Grapefruit sorbet (garnished with rosemary) and peach ice cream.
Last summer one thing I failed to cross off my 'must-do' list was make homemade ice cream. I finally bought an ice cream maker (
this one
 by Cuisinart) a month ago and have been freezing up a storm lately. I get easily intimidated by complex recipes so I wanted to start out with some simple yet refreshing flavors. Since the grapefruit sorbet and peach ice cream got two thumbs up from the beau, I decided to share them with you. And for the record, making ice cream is
much
easier than it sounds.