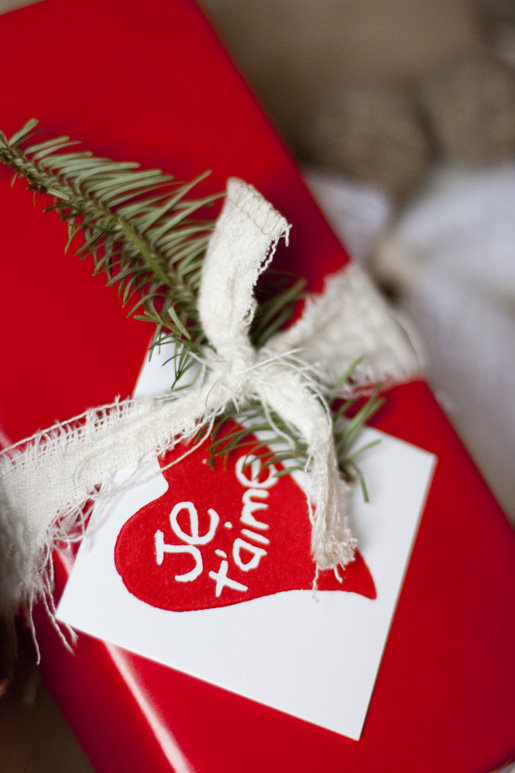 Wrapping gifts is one of my favorites parts about the holidays. I'm a fanatic when it comes to pretty wrapping paper, ribbons, creative toppers and hand crafted cards or tags. To me it's a gift in itself to receive something beautifully wrapped and that much more fun to open. This year I used classic brown and red paper and mixed it with glittery elements (thanks to
Target
), sprigs from our Christmas tree and strips of torn fabric. My end result: rustic and fun yet refined and glamorous presentations.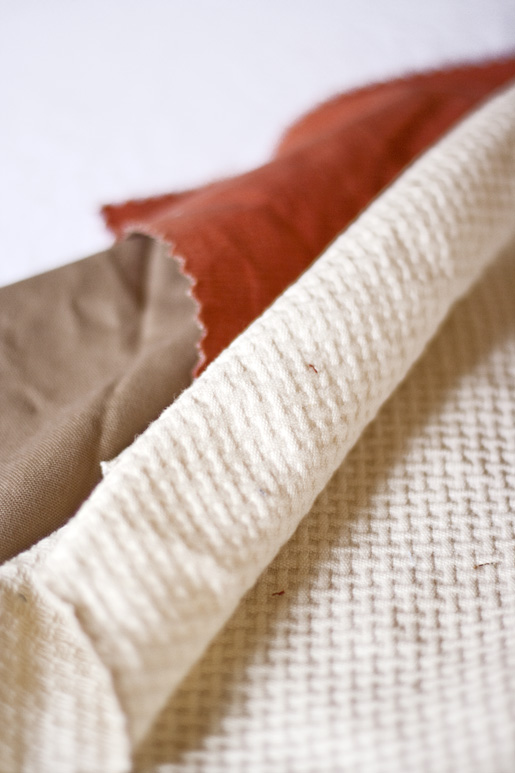 Remnant fabric swatches I picked up for under $3 and tore into strips for ribbon.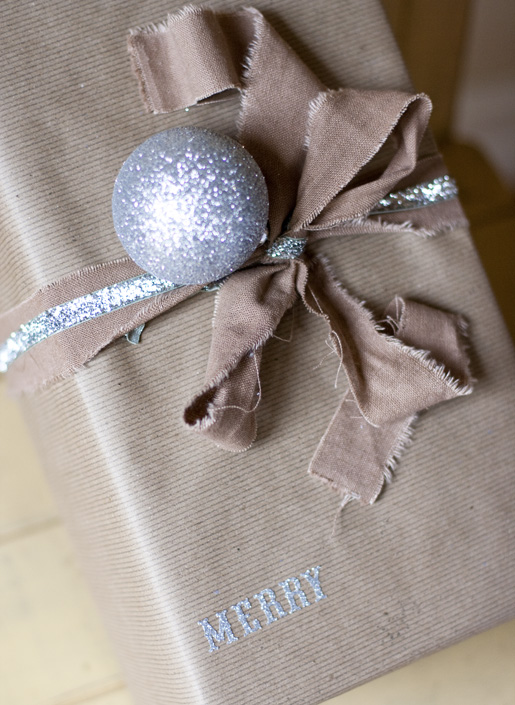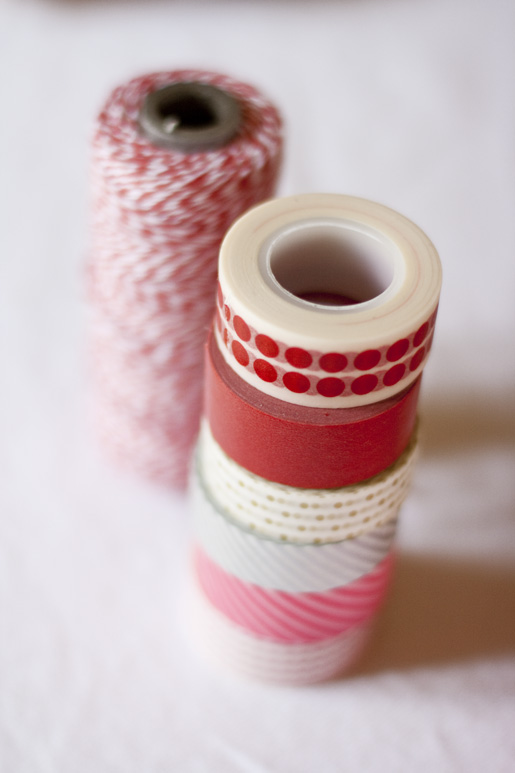 Rolls of Washi tape.
 Fabric + glittery ribbon layered.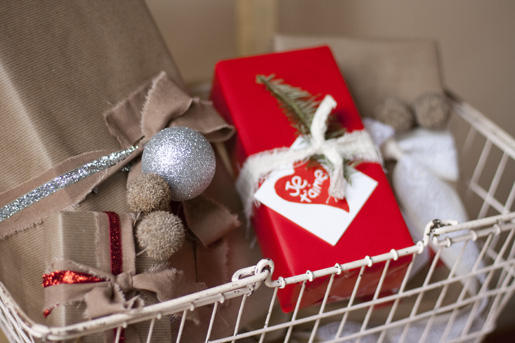 Gifts wrapped and ready! Ho ho ho.