Whenever I look back at pictures of Elin as a newborn, chunky 6-month-old or newly wobbling walker, I get this pang in my stomach that those moments have already passed. All the "firsts" seem to happen at slow speed and somewhere along the lines it all sped up and I look back feeling as if I blinked and now she's 3! Also known as the three-nager now that she's learned the classic eye-roll—I just got another pang.
I'm pretty lucky in the sense that I can build my work schedule around her, for the most part. Most days either Todd or I take her to school, pick her up, give her a bath and kiss her good night. But a whole morning spent without to-do's, dishes, cleaning up or work and giving her my full attention reminds me to soak in these sweet (and short) stages of her life.
So I let her decide what we do and where we go. Nine times out of ten she wants to visit the library for new books and get a treat at Lilac Pâtisserie just down the street. We've both become big fans of the quaint spot that has a Parisian vibe—Elin lives for the lemon bars and I'm a big fan of the gluten free menu, win win. We have a favorite corner booth by the window that might as well have our name on it. If you happen to make your way there, don't leave without a carrot cake cupcake!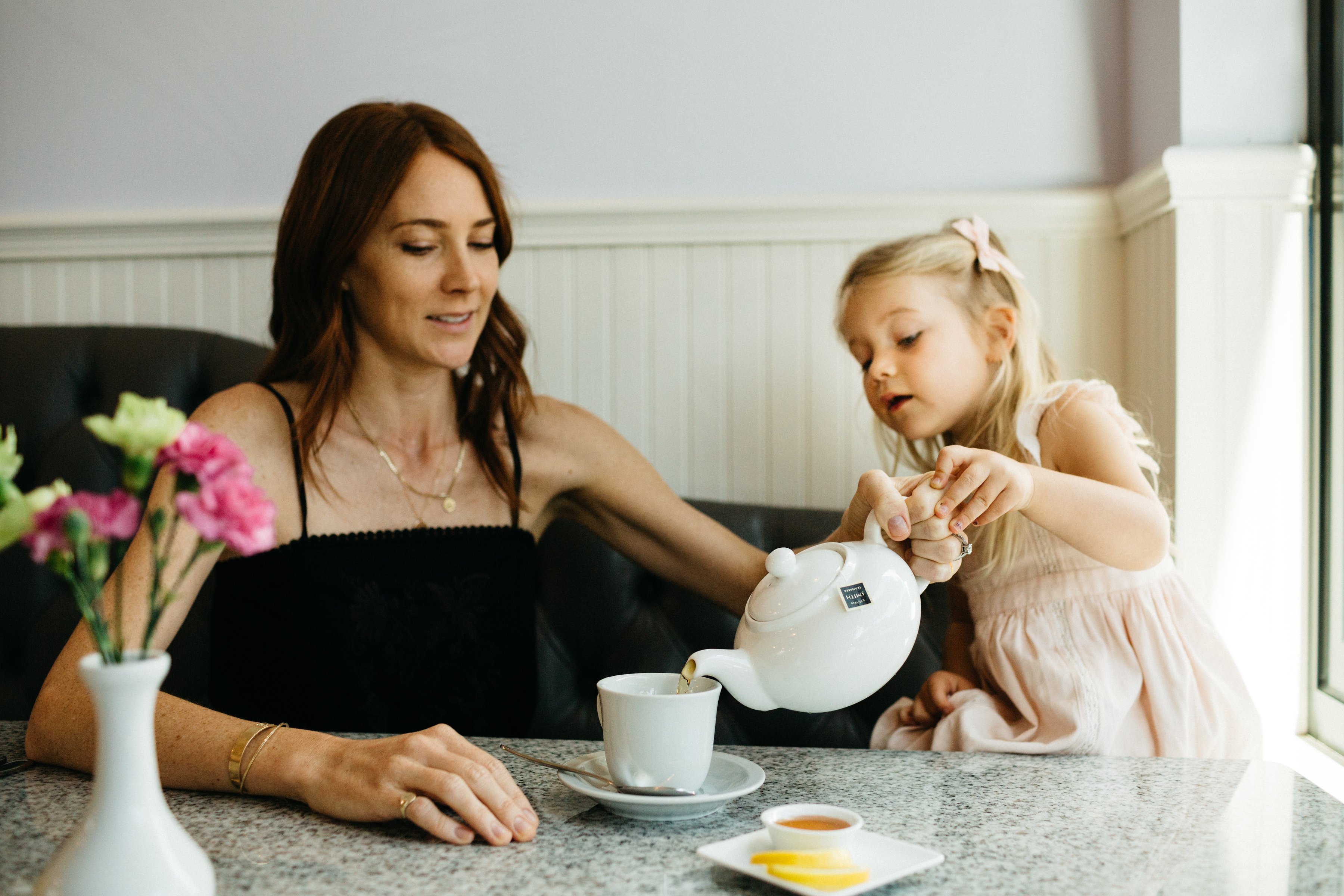 Lilac Pâtisserie also makes the most beautiful cakes that are all gluten free. Elin has already picked out her birthday cake for the big number 4. Pictured above is a special Mother' Day basket of flowers cake. It was beyond delicious, don't worry I didn't eat the entire thing by myself, just half.